VIA
The Old Lady of Canal St has had a facelift without losing any of the quirky old charm, with new toilets which were long overdue and a new cocktail bar and new cocktail list Via is definitely looking wonderful.
T:0161 236 6523, 30 Canal St, Manchester M1 3EZ
Molly House
A place for the discerning, eccentric and alternative; serving real ales, beers, wines and spirits; alongside fresh, authentic Spanish and South American tapas.
T:0161 237 9329, 826 Richmond St, Manchester, UK M1 3NB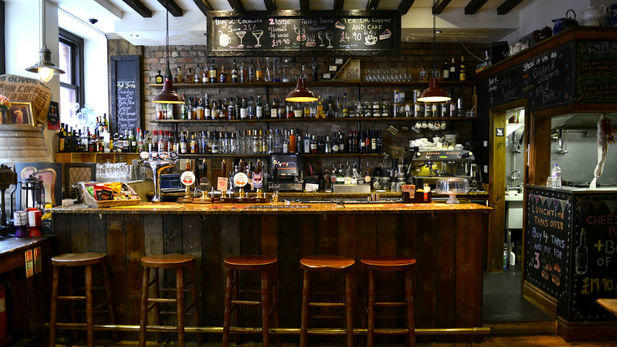 Richmond Tea Rooms
A traditional English style tea room, serving food and an array of beverages throughout the day and evening has to be seen to be believed. The Alice In Wonderland inspired design is the basis for everything else here, and we love it!
T:0161 237 9667, 15 Richmond St, Manchester M1 3HZ